All Of It . . . Or, Some Of It.




No Renovation Is
Too Big Or Too Small
Some Of It . . .
Renovations are all about fixing or upgrading a specific problem or issue with an aging course. Typically, they fall into one of SIX major categories:
Tees
Green
Bunkers
Drainage
Irrigation
Re-Grassing
Any of these can make a huge difference to a course and all of them can be done on a case by case basis.  Occasionally, they may be combined together where it makes both financial and construction sense to undertake two or more at one time.
Management need to decide what is best for both the course needs and member play now and into the future.

All Of It . . .
In the USA, building brand new courses is virtually at a stand-still – Or is it?
The most prevalent renovation today is the "Whole Course" demolition and subsequent total re-design, re-build and sometimes re-routing of the entire course.
This is virtually the same as building a new golf course and in many cases, it is the most efficient method to update a course that has seriously aged in below ground infrastructure and could use a modern design tailored to the demographic who will be playing the course. This is especially true for some of our older private country clubs. The course, length, slope and rating needs to fit the players who predominately play the course, while still providing challenge to low-handicappers.
Best Renovation
Of The Year
We've Been Designing For Over 35 Years
The renovation is the most common and probably the most important project in the world of golf today. It is a business decision to meet the needs of golf now and well into the future for any specific property. Renovations solve two common problems.
The existing infrastructure is failing. The course is in disrepair and needs to be updated.
The demographic and community has changed. The current course lacked creativity, modern upgrades in materials and honestly, a lack of old school traditional simplicity.  It is not serving the current player's enjoyment of the game.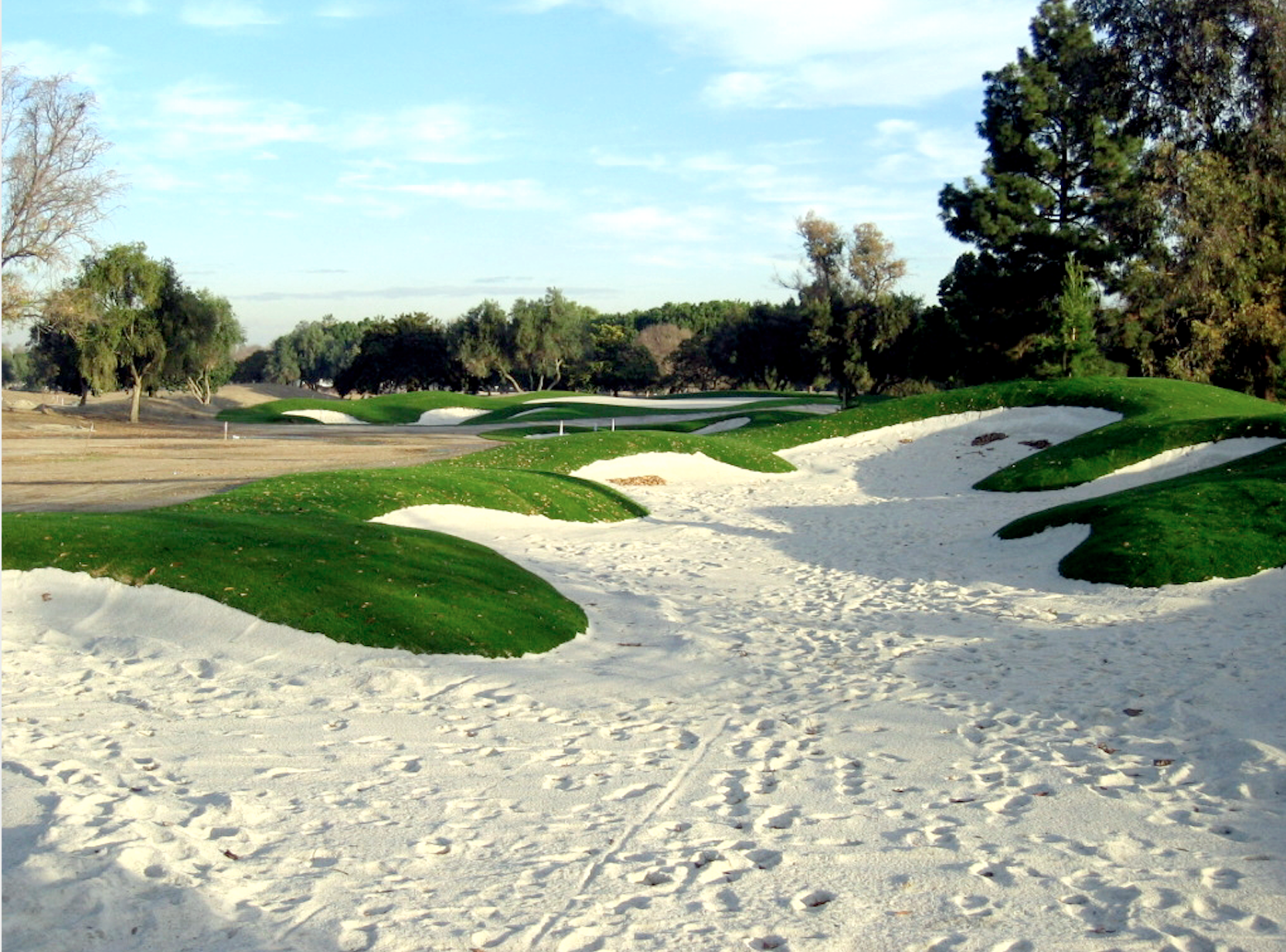 Call To Discuss
949-701-6878
Let's Build Something Together
Years of experience developing golf projects and communities worldwide has made Cal Olson a master at solving challenges of all sizes and types. Give Cal a call, you will find he will give you direct frank answers to your questions.