Success Is Measured By Who You Are . . . And What Others Say.
Sometimes The Great Projects Come To You.
Agalarov Estates Golf and Country Club near Moscow, Russia was one of those projects. Everything was incredible , the ownership, the vision, the budget and the quality aspirations . . . Everything except possibly the land, which was flat, water-less and barren. To offset that impediment was the prevailing attitude of ownership that he asked me, "What do you need to make it great?"  . . . And true to his word – Great it became.
It was an honor to design, build and create one of the finest golf courses and residential projects in Europe and the two-time winner of the Best Golf Course in Russia in both 2015 when it opened and now in 2020 where it is the reigning top course in the country.
See our Blog post on this project – Button Below.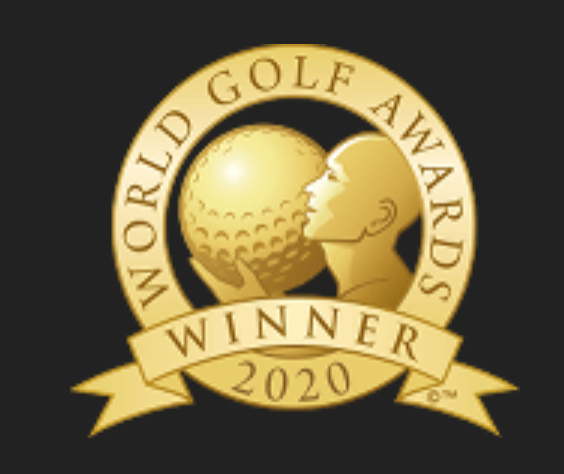 As mentioned elsewhere . . . Cal Olson is NOT your usual Golf Architect. He truly is so much more. First, start with his qualifications, endorsements, licenses, and association memberships.
Licensed in Landscape Architecture and Engineering
30 Years Experience in Community Master Planning
Golf Course Architect On Over 100 Projects
Co-Author – Turfgrass Water Conservation Manual – University of California
Extreme Geography Experience – Desert to Alpine Settings
Extreme Weather | Seasonal Experiences – Snow to Drought High Desert
Strong International and Domestic Project Management and Experience
Expert Witness for Over 40 Court Cases On Golf Litigation
Charter Member – Golf Course Builders Association of America
Fully Qualified Member – American Society of Golf Course Architects
In Addition – Cal Olson's projects have won multiple national awards in both the United States and Russia.
Skylinks Golf Course, Long Beach, Calif. – Best New Renovation Course 2007
Links at Summerly, Lake Elsinore, Calif. – Best New Course in America 2008
Sierra Star, Mammoth Lakes, Calif. – Audubon Environmental Award
Agalarov Estate Golf Course, Moscow, Russia – Voted Best Course in Russia 2015 and Again in 2020
Click This Button – See Full Project | Course List for Both United States and International Courses.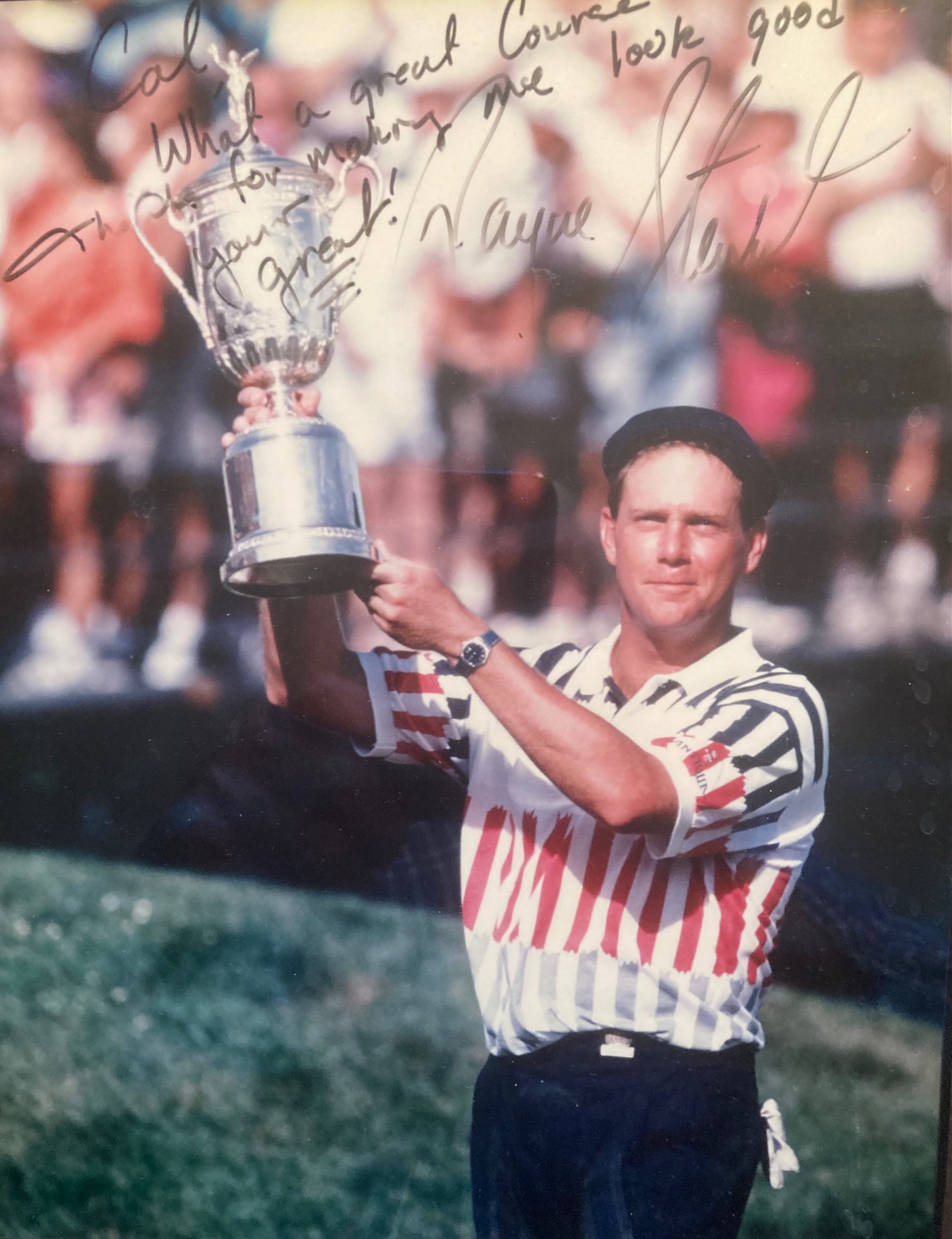 Payne Stewart – Coyote Hills company President Dennis Chapman and I decided to find a PGA professional who might be a fit to endorse the course and the ecological improvements to the land. We interviewed Payne Stewart to discuss golf concepts and golf ideas to see if he would fit our mold. Payne agreed to be our PGA professional endorser and make various site visits to gain his input on the course layout, bunker and greens construction. This is the only course that Payne Stewart was ever involved with and endorsed as a professional. While many other engineering issues were present on this project, having Payne as a part of the project made it exciting and newsworthy – especially at the Grand Opening.  He truly was a quality human being and a dear friend for life.
I have always cherished this photo he sent me after he won the U.S. Open at Pinehurst. See Blog Post below for full story on the Coyote Hills project.