The Cal Olson designed golf course features pine-lined parkland fairways and water features fed from and returned to the nearby Belyana River. This entire project was created virtually from scratch.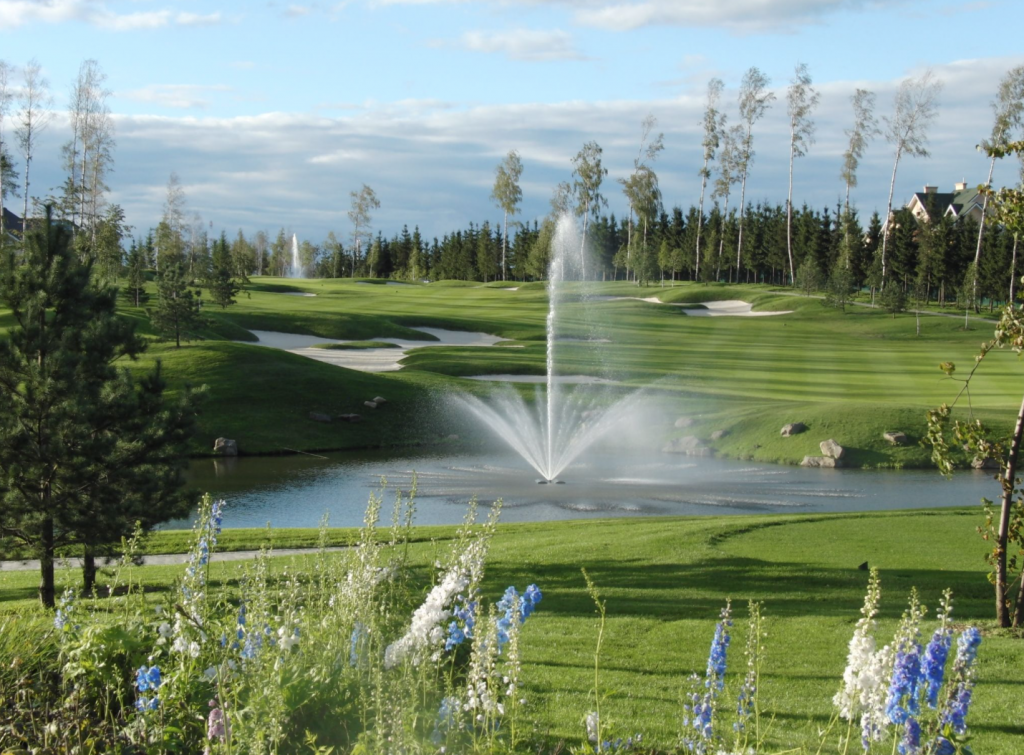 Graceful meandering streams, ponds and waterfalls are found throughout the Agalarov Estate Golf and Country Club. The exclusive gated community even boasts its own man-made beach resort with imported white sand and summer cabanas only :45 minutes from Moscow. An equestrian center, riding paths, clay tennis courts, gymnasium, spa and golf academy round out the total site amenities.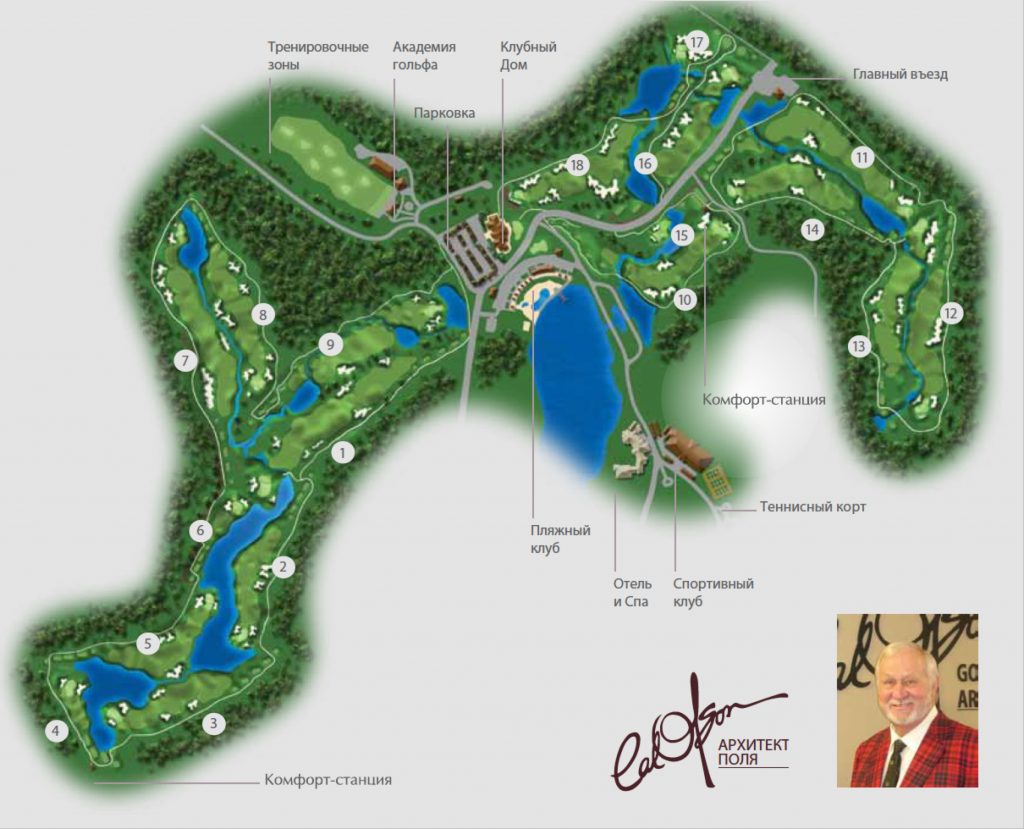 The Agalarov site was initially a small site and was only large enough for a nine hole or a short executive golf course. At that time, the main objective a Mr. Agalarov initially was just to develop a custom residential site for people with similar high end tastes and quality.
After returning our office for design we mentioned that what truly makes residential project great is a regulation championship golf course vs an executive or 9 hole course. That would be a far better project solution in the long run. Mr. Agalarov asked me what it would take to make it great . . . and I pointed to the flat farm next-door. If we had that acreage, we could design a great championship golf course!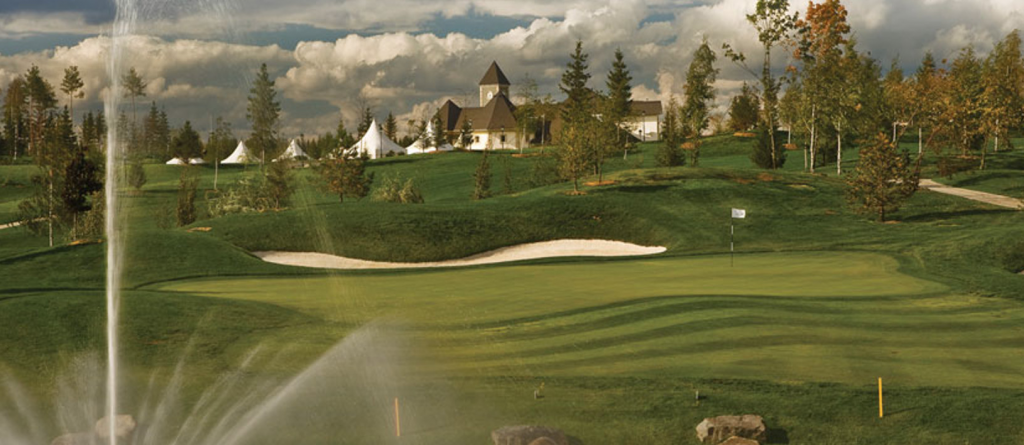 Within a week, Mr. Agalarov purchased the adjacent property and we began the design process. The problem was, the farm was very, very flat land. So we created multiple lakes and running streams to go with drainage and elevation to create a challenge and aesthetic for the golf course.
Mr. Agalarov imported thousands of mature pine trees from eastern Russia to give the course and the property a feeling total maturity. In reality, this ended up to be a five-year project, due to the amount of grading required, the short weather window in Moscow and various agency approvals for the entire project.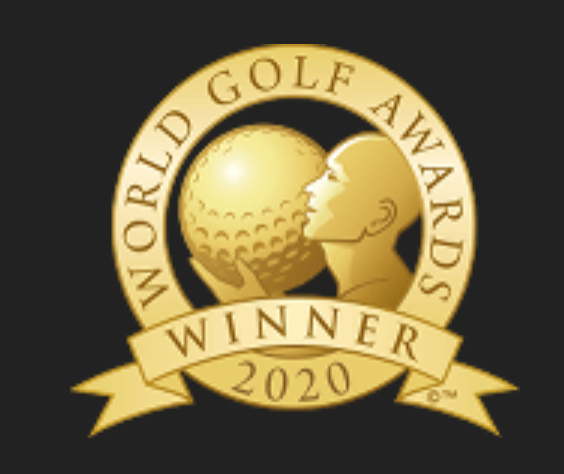 The project also developed a great golf Academy with a range which has become the official Russian Olympic of training facility.  The clubhouse has a classroom for instruction golf simulators plus exercise gym with multiple stations. The gated community has a major entrance statement with golf on both sides and help set the tone for the exquisite development. 
To make the entire project worthwhile and gratifying to all, is that the course and project was voted best golf course in Russia for both 2015 and 2020.